Net Economy's Got Talent: University talents rewarded by MutuiSupermarket.it 
Italy's leading mortgage search and comparison engine enhances Mathematics and Physics students by offering a 2000 euro scholarship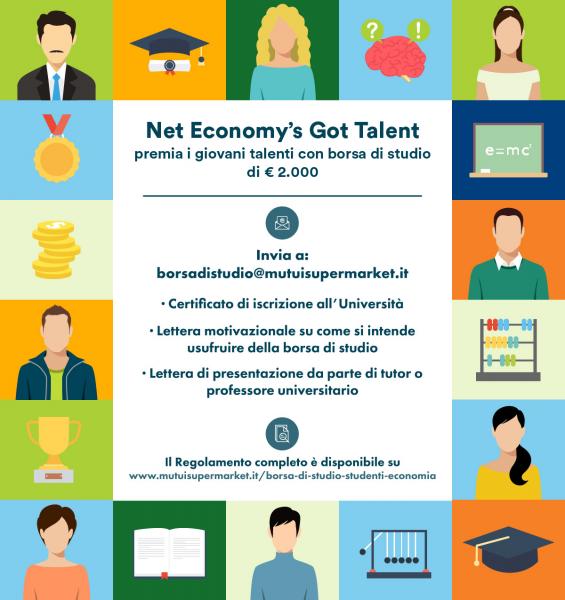 FairOne S.p.A, the company behind the online service MutuiSupermarket.it, is sponsoring a €2000 scholarship. 
The initiative - Net Economy's Got Talent - aimed at deserving students of Mathematics and Physics - believes in young people who want to fit into an increasingly complex international scenario and are determined to make it better. 
Applications will be evaluated by the jury chaired by Vito Lops, journalist of Sole 24 Ore, and Stefano Rossini, CEO and founder of FariOne SpA.
Applications can be received by sending an e-mail to borsadistudio@mutuisupermarket.it by the 15 July 2022 including a valid university enrolment certificate + the study plan + a motivational letter explaining how you intend to take advantage of the scholarship + a letter of presentation written by a tutor or university professor attesting your interest in the topics covered by the initiative. 
The name of the winner to whom the scholarship will be awarded will be communicated no later than 31/07/2022.
The complete regulations of the Net Economy's Got Talent initiative are available at https://www.mutuisupermarket.it/borsa-di-studio-studenti-economia